I made this protein fluff dip for an event, and it went fast! It comes together quickly and is a guilt-free splurge. It's also loaded with protein. High-protein snacks will make you feel full and satisfied throughout the day and help keep your blood sugar stable. The dip is versatile, too- serve it with your favorite fruit, graham crackers, or chocolate rice cakes.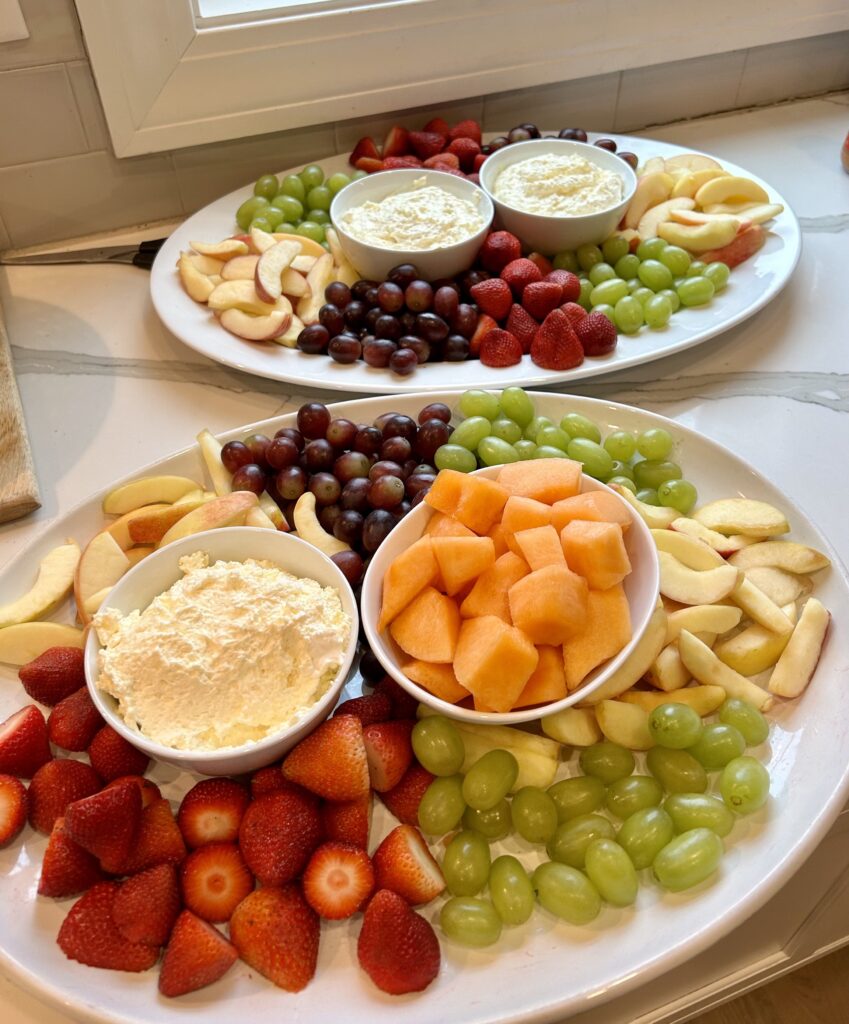 1 container of sugar-free cool whip
1 box of sugar-free cheesecake (or vanilla) instant pudding
3 cups of Oikos vanilla greek yogurt
Defrost cool whip.
Mix all ingredients together.
Refrigerate for 1-2 hours.
The protein fluff dip is that easy! Store in the refrigerator for 1-2 days. 
These lemon yogurt bites are another quick and easy protein snack that are great for an on-the-go option.