I love anything with chocolate chips, and these protein energy balls must be a staple in your healthy snack routine. This quick and easy recipe has a satiating combination of protein and healthy carbs. Each protein ball has fiber and good-for-you fat and is about 60-80 calories, depending on the size and ingredients. The balls are portable, so they are the perfect healthy on-the-go snack before or after your workout!
Chocolate Chip Protein Energy Balls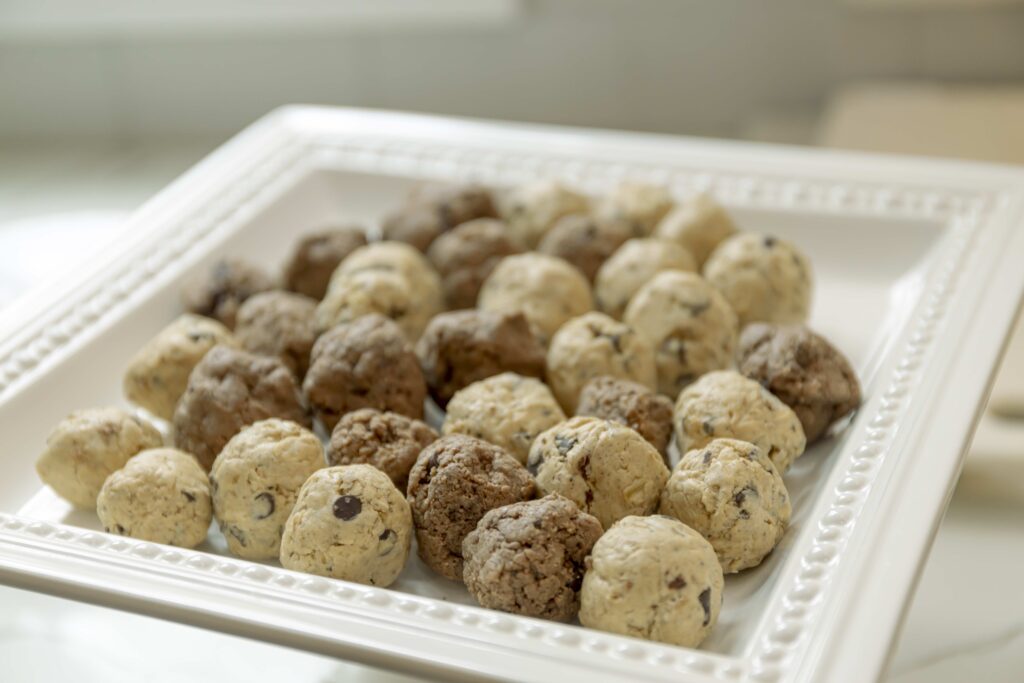 1/2 cup of creamy peanut butter
1/4 honey
1/2 cup of vanilla, angel food cake, or cookies n cream protein powder
1/2 cup of quick quicking oats
1/4 cup of mini chocolate chips
Mix all ingredients (hands are best!).

Form into 15-20 balls.

Refrigerate for 30 mins to an hour.  
These chocolate chip protein energy balls are hard to screw up! Don't be afraid to switch things up. Try chocolate protein powder (or really any protein powder), or add powdered peanut butter. You can also change up the add-ins. I prefer to keep them on the smaller side, so go with small nuts, mini chips, or mini M&M's. 
Keep the energy balls refrigerated. They'll stay for at least a week.