A recent survey by the American Psychological Association finds that three-quarters of adults say their stress levels are affecting their health. This is a yummy, guilt-free snack to beat stress. It's made with pumpkin seeds and dark chocolate, two rich magnesium sources and known to reduce stress and anxiety. The nuts are rich in omega 3 fatty acids and tryptophan, which both help to beat stress too!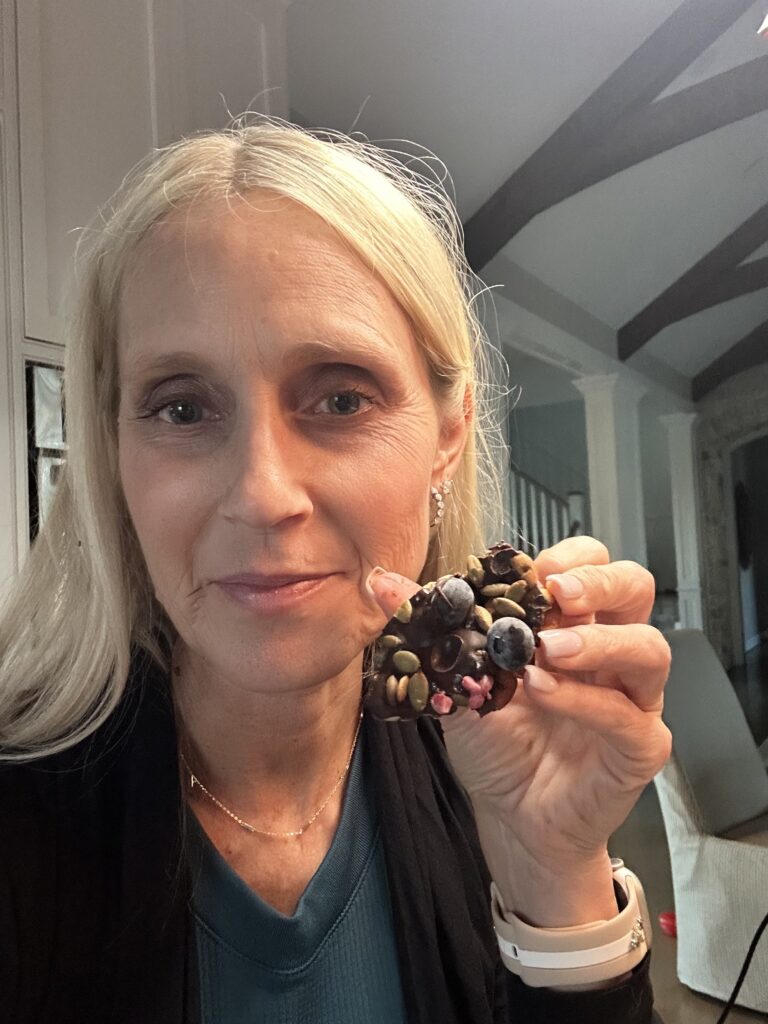 1 bag of dark chocolate chips
Handful of raspberries, blueberries, and/or blackberries
1/2 cup of roasted pumpkin seeds
2 cups of roasted almonds and cashews
1 tsp of sea salt
Roast raw nuts in the oven at 300 degrees for 15-20 min. Keep an eye on the nuts! They can brown quickly. Cool nuts for at least 1 hour, then place on a baking sheet. Save pumpkin seeds for topping.

Clean and prep berries.

Melt chocolate in the microwave in 30-second increments and stir in between. It takes about 3 or 4 rounds to melt entirely.

Pour about half or 3/4 of the melted chocolate all over the nuts.

Place berries on top of the chocolate.

Sprinkle roasted pumpkin seeds the drizzle with the remaining chocolate.

Freeze for at least 30 minutes.
Once frozen, break apart into large chunks. Store in the freezer.
We all know that ongoing stress can lead to anxiety and depression, but did you know that there are foods that beat stress? Here's a quick video about foods that help with stress. Check out these other feel good snacks too.