I'm calling this the Savory Protein Power Bowl: Fridge Clean-Out Edition. Not only is this recipe super healthy, but it's also easy to make, budget-friendly, and the perfect way to make the most of what's in your fridge. Don't throw out slightly wilted veggies or ingredients on the brink of being tossed away! Instead, turn them into a savory protein bowl that tastes great and will boost your energy and even support your brain health.
The protein boost in this Fridge Clean-Out Edition are eggs. Eggs are not only packed with high-quality protein, but they are also incredibly affordable and easy to prepare. They act as the perfect complement to the charred greens.
Savory Protein Power Bowl: Fridge Clean-Out Edition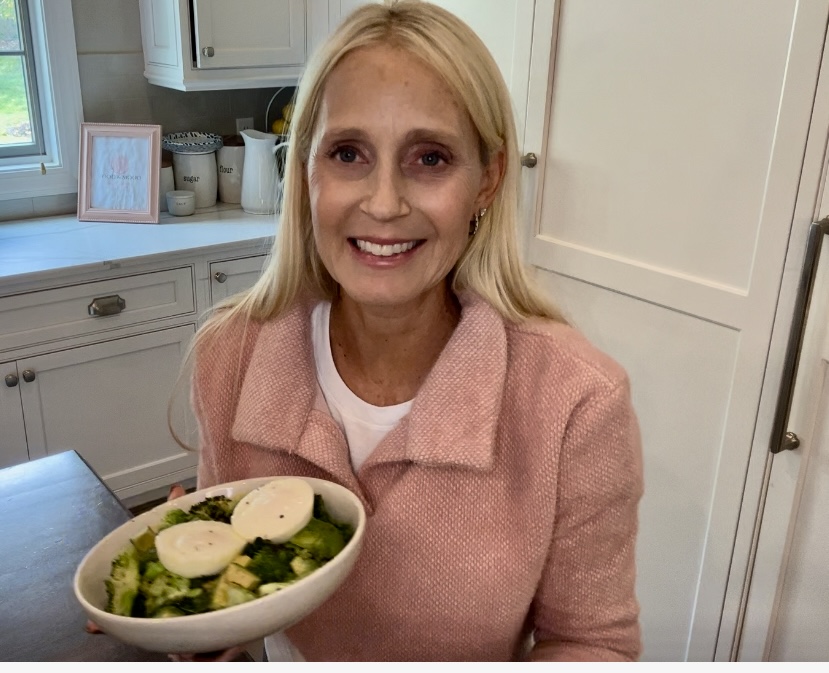 Dark leafy greens like kale, swiss chard, or spinach
Frozen or fresh broccoli
Diced avocado (about 40-50 grams)
1-2 Large eggs
3-4 egg whites
Extra virgin olive oil
Salt and pepper
This recipe is meant to be super easy, so tweak the ingredients and add any veggies (frozen or fresh) that you love. Add however many eggs you like to boost protein intake.
Heat skillet on high heat. Drizzle olive oil and toss in your greens. Keep the skillet on medium to high heat to get a char on the greens and veggies. Charring brings out the natural sweetness of the greens. And, it's a smart way to reduce food waste and transform ingredients that were on the verge of being discarded into a yummy dish. Set greens and veggies aside. Wipe out the skillet and spray or drizzle with olive oil. Cook eggs and egg whites to the desired consistency, and then assemble your bowl. Add egg whites to the bottom, then greens and veggies, and top with poached or over-easy egg(s) and diced avocado.
Got an air fryer? Using the air fryer is another way to salvage veggies. Check out these tips to cook the perfect poached egg.