Summer is here, and that means it's time for all things refreshing and delicious. But if you're trying to eat healthy, finding snacks that fit the bill can be challenging. That's where this high-protein dip comes in! It's made with low-fat cottage cheese, lemon juice, and spices. Plus, it's only 50 calories per serving, so you can enjoy it guilt-free.
This high-protein dip is perfect for dipping vegetables, shrimp and chicken, or whole grain crackers. It's also great to spread on sandwiches and wrap or even as a salad dressing. So, next time you're looking for a healthy and delicious snack, reach for this high-protein dip!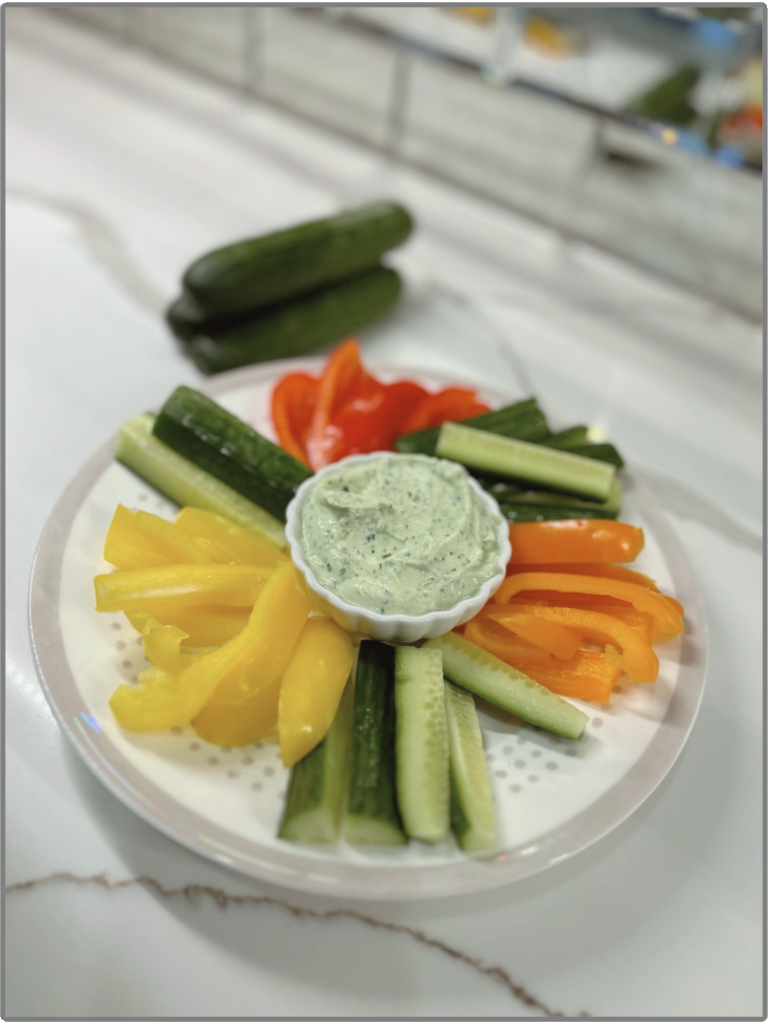 16 oz. low-fat cottage cheese
1 tsp of cumin
2 TB of fresh cilantro (a small bunch)
Juice of 1/2 of lemon
1/4 tsp of salt
Pinch of red pepper flakes (optional)
This is so simple! Using a food processor or blender, puree until smooth. Store in the refrigerator for up to 5 days. That's it!
This high protein dip is healthy and nutritious. It's a good source of protein and calcium. It's also low in calories and fat too!
Looking for another guilt-free splurge? Try my Protein Fluff Dip Recipe.  High-protein snacks will make you feel full and satisfied throughout the day and help keep your blood sugar stable. The dip is versatile too- serve it with your favorite fruit, graham crackers, or chocolate rice cakes.